TJ's Fencing
---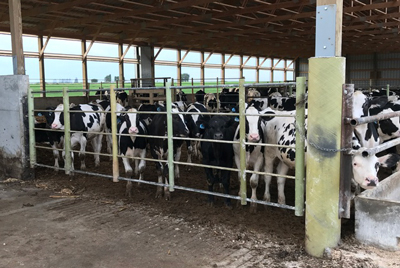 TJ's Fencing Fiberglass Cattle Gates
Our painted fiberglass gates are custom designed to fit your needs! They are built with the ability to adjust to the specific space that is ideal for you.
These gates are light weight, yet sturdy enough to accept a two-foot bend, and snap back to their original position. They are also UV protected and come painted without slivers.
Some of our longest gates are 36 feet long. We customize gates in the following ways: rail size and length, bi-fold gates, man passes, and panels.
---