Feed Carts
---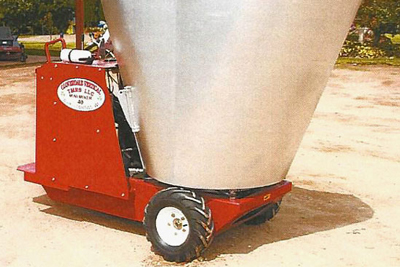 Cloverdale Stainless Steel Mixing Tub
Mixing feed cart – Models: 40 | 45 | 50 | 60 | 70
Auger designed to mix all feed rations
Tungsten carbide tip knives provide fast processing of dry hay or balage
Salter Brecknel, Weightronix and Digi-Star scales
13 HP or 18 HP Honda engine
---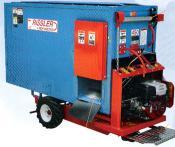 Mobile Forage Blenders
Full hydraulic power provided by quiet, efficient air-cooled engine. Joystick controlled, independent hydraulic motor drive on each wheel eliminates maintenance to drive chain, sprockets and bearings. Zero-clearance turning radius. Fast 2-5 minute mix time.
---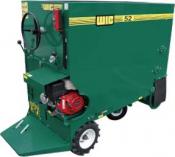 WIC Feed Cart
MODEL(S):
32, 45, 52, 60, 70, 90
Even distribution of silage and total mixed ration. Four types of discharge systems available: one side, two-side, top unload or front unload. 5.5HP, 9HP or 11HP Honda motors. Forward and reverse variable speed. Long powerful hay beaters included with all models. D662H chains that do not stretch. Shock absorber system preventing the transmission of the vibrations of the motor for an outstanding stability of the running board.
---