Summers - Tillage Tools & Packers
---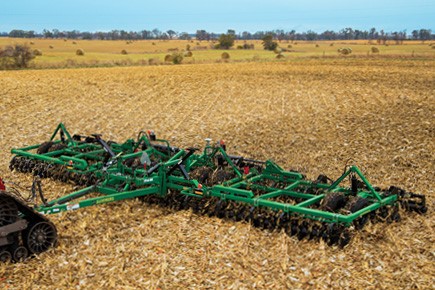 Supercoulter
First introduced in 1999, the Supercoulter is the original vertical tillage tool. In fact, it's still one of the few true vertical tillage tools on the market today. That's because, while other manufacturers may claim to offer vertical tillage, their equipment usually has concave, angled blades that move soil laterally. This can cause compacted soil layers, defeating the entire purpose of vertical tillage. On the other hand, Summers uses two rows of straight-tracking coulter blades on the Supercoulter to aggressively chop residue and slice through the soil, eliminating soil layers and promoting deep root growth.
---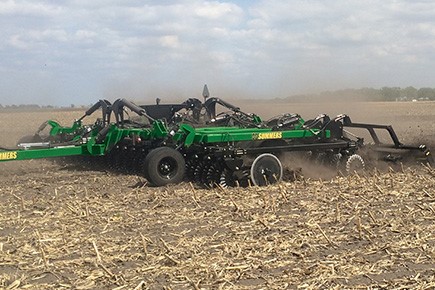 VRT Renegade™
The Summers VRT Renegade is the most versatile tillage tool available. That's because it features a highly adjustable design with the ability to switch from minimal to aggressive tillage, and anywhere in between. Operators can control the blade angle, hydraulic hitch, tillage depth, gauge wheels, wing down pressure and rolling basket down pressure on the fly using an iPad with Summers iControl Implement Control technology.
This unmatched flexibility allows the VRT Renegade to do the work of multiple implements, including vertical tillage and high-speed disks, as well as many other conventional tillage implements. And, it can fit into virtually all tillage programs.
---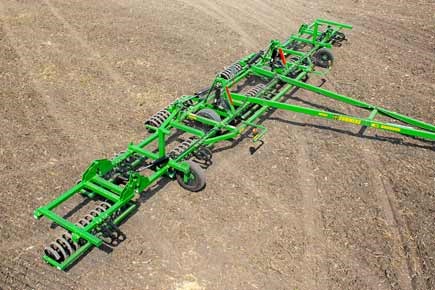 Coil Packer
This versatile piece of equipment can be used behind seeders to firm the soil, increasing seed-to-soil contact. It can also be used behind tillage implements or by itself as a minimum tillage tool. The coil packer leaves a unique herringbone pattern on the surface that reduces erosion concerns, while raising yields.
---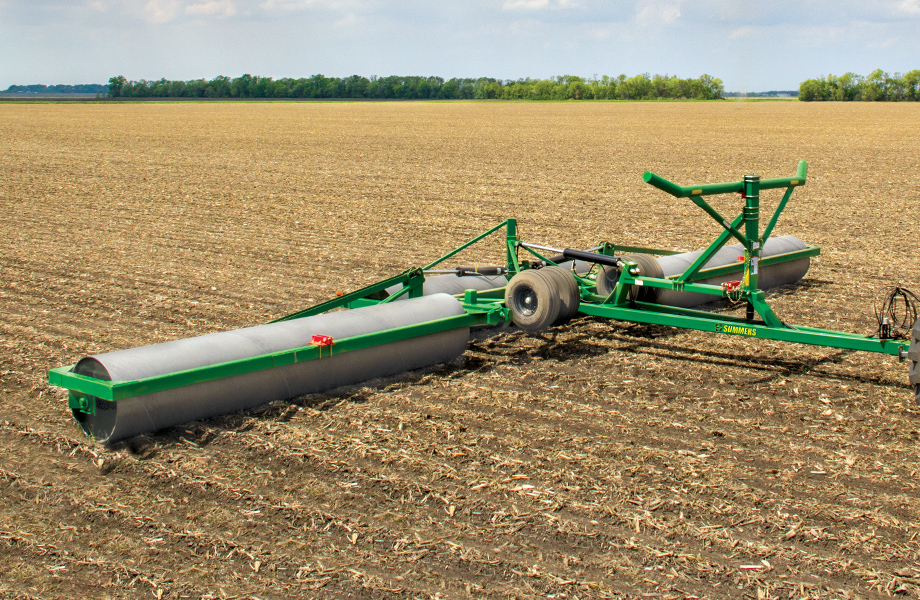 Hydraulic Fold SuperRoller
Get all the benefits of land rolling with the added convenience of hydraulic folding. On three-roller units the end sections fold up and forward, while on one-and two-roller models a hydraulic hitch rotates the rollers 90 degrees from transport to field position. RH Series models include hardened, 2-inch diameter pivot pins for durability and are available in widths from 15 to 50 feet.
---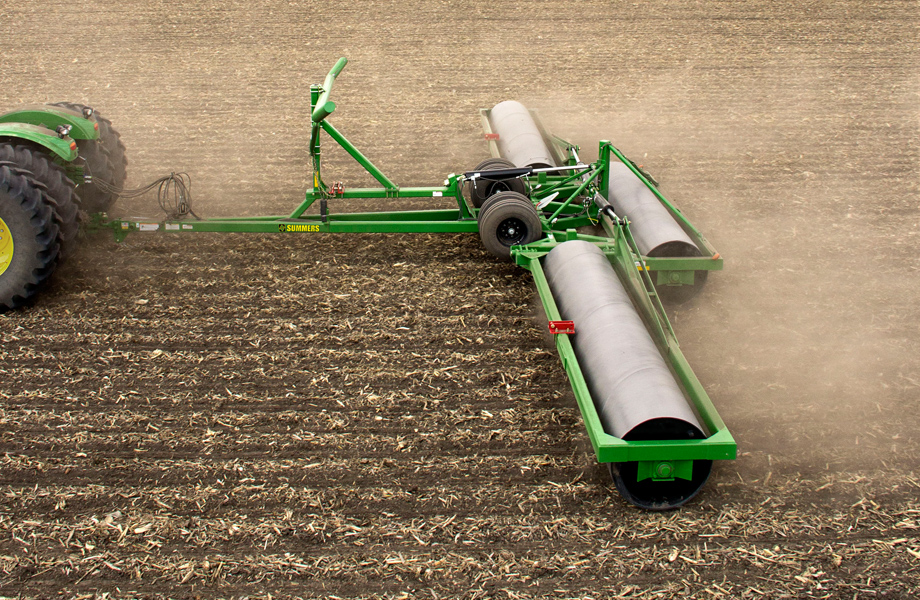 Trail Type SuperRoller
Trail type SuperRollers are a top choice for heavy duty land rolling applications. RT Series rollers require the operator to drive in reverse a short distance to unfold the units into field position. However, three-section models have a unique auto-fold system with steerable wheels, while five-section rollers use an unfolding assist arm to make this process quick and easy. These models have 3-1/2-inch hardened pins to securely lock the wings, robust oscillating dual wheels for enhanced road travel, and are available in widths from 34 to 91 feet.
---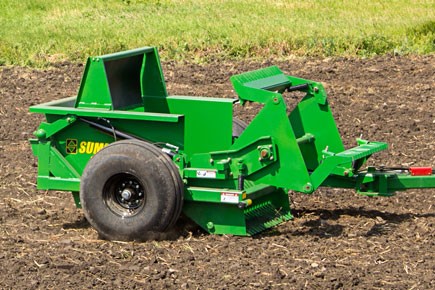 Reliable Rock Pickers
Continuous rock pickers take a lot of abuse. That means you need something with thick steel construction and a reliable design. In other words, you need a Summers.
---